We're about changing our understanding, feelings, behaviors, and beliefs through hand-crafted video production, and instill in each of our projects the following elements:
Entertainment
Information
Process
Vision
We endeavor to gain audience attention first and foremost with engaging content. In a media landscape that burgeons with inferior productions, only those projects that incorporate the highest production values can attract ardent viewers. Video quality is a reflection of the quality of the business.
We deliver positive, important messages about products, services, places and causes. Time is precious. We respect the viewer's attention by creating real value through engaging content.
Our productions begin with defining goals and end with comprehensive media productions designed to induce attention, understanding, and behavior in the viewer. We remain constantly aware of what we're trying to accomplish.
We understand the great power of the medium to elicit social good and take our responsibility seriously. We do not engage in productions that are exploitative, derisive, or contemptuous of others. And you shouldn't either.
Our Team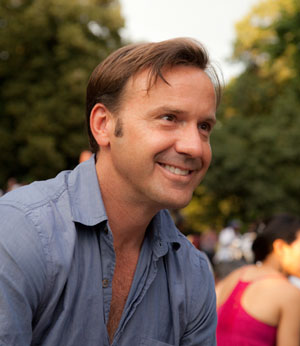 Allen McLain, Executive Producer
Mr. McLain brings over 12 years of filmmaking to skytheory. Beginning his career in production at Rocky Mountain PBS, for 7 years he successfully ran Globeville Studios as CEO, a next-generation independent production facility which specializes in independent film and non-fiction video production. During his time there he acted as Executive Producer for all in-house productions, including producing commercial pieces in North America, Europe, and Asia.
Mr. McLain also created a development program for feature films, produced on the feature film Suburban, and became the only Denver production company hired onto John Sayles' feature Silver City. Mr. McLain has held almost every position in production and production management, giving him insight into both sides of the production process.
Allen is an Eagle Scout, polyglot, and inveterate museum geek.  Follow Allen on Twitter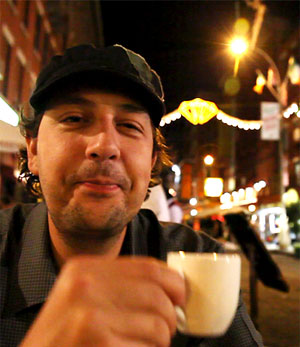 Patrick Hackett, Director, Production Manager
Since graduating from the Vancouver Film School, Patrick has written and directed numerous short films, with "Slave to the Grind" and "Raising Republic" garnering festival acceptances. When he's not working on his own projects, he has worked as an Assistant Director on such titles as Courting Condi, Seclusion, and IFC's Wanderlust.
An accomplished producer, Patrick has worked extensively with HealthONE, and most recently with The Regis Corporation, The Denver Film Society, and is currently developing a webseries dedicated to the counter-culture movement.
When Patrick is not involved with producing client projects, he's either back at the movie theater gaining inspiration, or at a local music venue listening to live music. He also plays the drums.  Follow Patrick on Twitter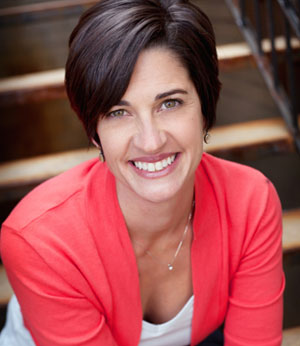 Megan Heffernan, Business Development Specialist
Megan Heffernan is a skilled producer, actor and spokesperson with experience in virtually every broadcast medium including Public Television, Premium Cable and News Radio; and in the performing arts.  Specializing in bringing elements and people together and getting the word out, Megan has produced movie promos, news stories, research analysis videos, image videos, theatrical shows, and as well as two children along the way.
With roots in Minneapolis and current home-base in Denver, Megan blends her Midwest nice with some Southwest spice, infusing humor, enthusiasm and regard into every project. Megan helps Skytheory's clients navigate the various stages of the production process while offering creative consulting services to Skytheory's productions. Her work reels and resumé are available online at http://meganheffernan.com
Collaborators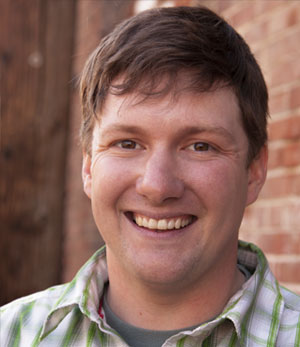 David Hand, Account Manager
David is a recent transplant from Los Angeles, where he was Assistant Account Manager at Gelfand, Rennert & Feldman LLP, a leading full-service business management firm for entertainers, and was previously engaged at Aflac as Representative of their Design and Art Departments. David is currently pursuing an MS degree in Entertainment Business at Full Sail University. As dedicated S.C.U.B.A. diver and instructor, we're still trying to help him find great places to dive in Colorado. All suggestions are appreciated.
Follow David on Twitter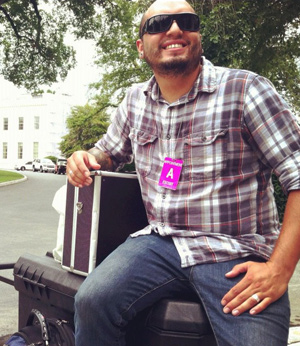 Anton Fresco, Director of Photography
Anton hails from Quito, Ecuador and studied at the Media and Arts Institute in Bournemouth, England and at the prestigious Centro de Estudis Cinematographics de Catalunya in Barcelona, Spain. After graduation, he stayed on in Barcelona working in Film and Advertising for clients such as Nike, Dannon, Sunny Delight and Caixa Catalunya for several years before moving back to Ecaudor. In Ecuador he started Dos Ocho Films and continued to work with international brands.
After a chance meeting with an American woman in Quito, they fell in love and he decided to follow her back to her hometown, Denver. There they got married and raise their adopted Ecuadorian street dog named Rico. Check out his personal site including still photography, here.
View Reel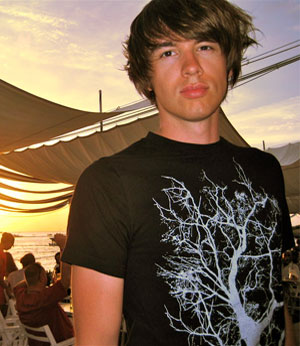 Ilya Osovets, Editor/Motion Graphics
Ilya grew up in and around Philadelphia, PA where his love of computers and cameras began at an age when you were probably still playing on swing sets. A graduate of the Film Studies Program at Full Sail University, Ilya has worked extensively in Philadelphia and New York on webseries, music videos, and feature films.
Ilya has worked efficiently with a wide variety of workflows, and has ninja-like dexterity on both Final Cut, Adobe, and Avid Systems. His professional credits include editing and motion graphics work for The History Channel, Honda, Jive Records, and BreastCancer.org, and Warren Miller Entertainment. He now brings these talents to Colorado, where he lives with his wife Erin and a very fluffy dog.
View Reel